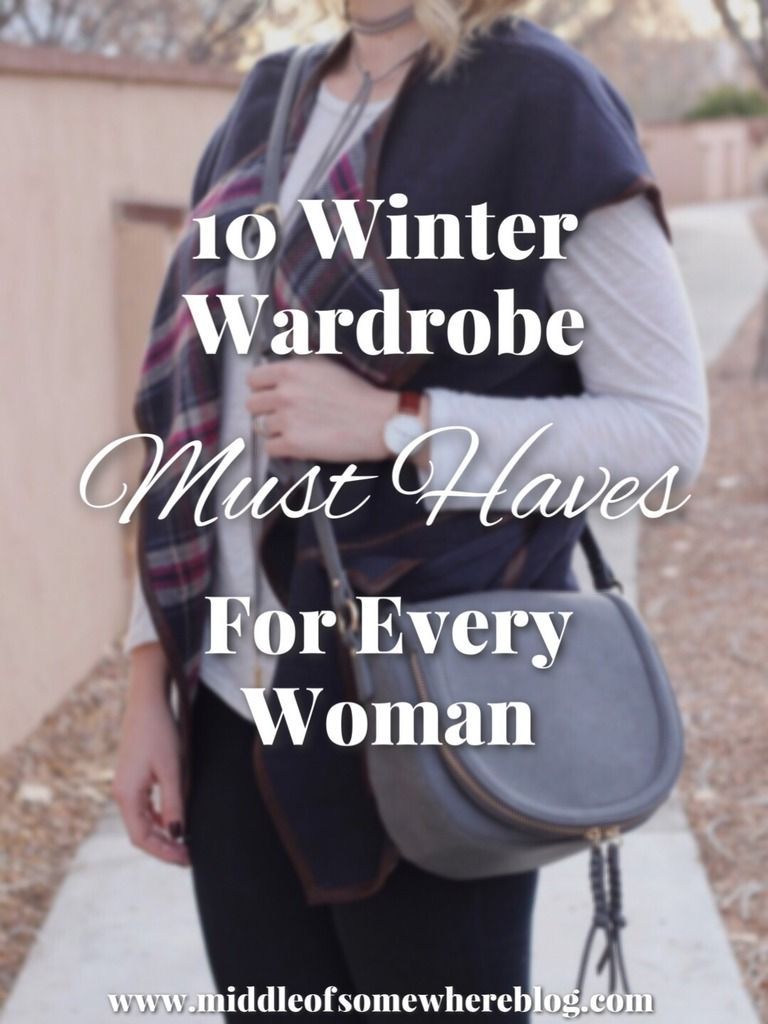 It really hasn't felt a lot like winter here in New Mexico until recently, and now that it's hit I am so excited to pull out some of my winter pieces. Don't get me wrong... it's been really nice to be able to leave the house in the morning with a light jacket or a cardigan, but I do enjoy wearing a cozy scarf and coat from time to time. New Mexico certainly does not have crazy winters, although we did get our first snow last week. I'm sure if you live in a much colder (or warmer) place, your must have list might be slightly different, however I thought it would be fun to share 10 winter wardrobe must haves for every woman that make great layering pieces no matter what climate you live in.
What are your winter wardrobe must haves?
1.
Neutral Color Saddle Bag
- You all know I couldn't live with a good crossbody bag, but it's sometimes hard to find one that is big enough to fit everything I need. This saddle bag from Sole Society is everything and more! You can see a full look I
posted recently with it here
.
2.
Oversized Infinity Scarf
- I seriously live in scarves from about November until March. I love infinity scarves because they stay put and don't get caught in purse straps or tangled up in a coat.
3.
Over the Knee Suede Boots
- I finally broke down and bought a pair and let me tell you... they are a total game changer! Perfect to pair with denim, leggings, or even a dress/skirt.
4.
Distressed Black Jeans
- Black or dark denim is flattering on everyone, no matter what size or body shape you are!
5.
Faux Fur Lined Parka
- This is definitely a piece I can't live without. It's cute and functional all at the same time.
6.
Moto Leggings
- Because let's be real... when it's cold out throwing on a pair of leggings and boots are about a good as it gets!
7.
Long Shawl Cardigan
- A long cozy cardigan + leggings + boots = a fool-proof outfit!
8.
Hunter Tall Boots
- If you live anywhere where you get a lot of rain or snow, a good pair of rain boots are a must! If you have wider calves like I do, be sure to check out
the adjustable calf pair
.
9.
Chambray Button Down Top
- You really can't go wrong with a classic button down top, and I love the look of a chambray blouse versus the expected plaid (although I do love me some flannels!)
10.
Pom Pom Beanie
- The perfect way to finish off any winter look!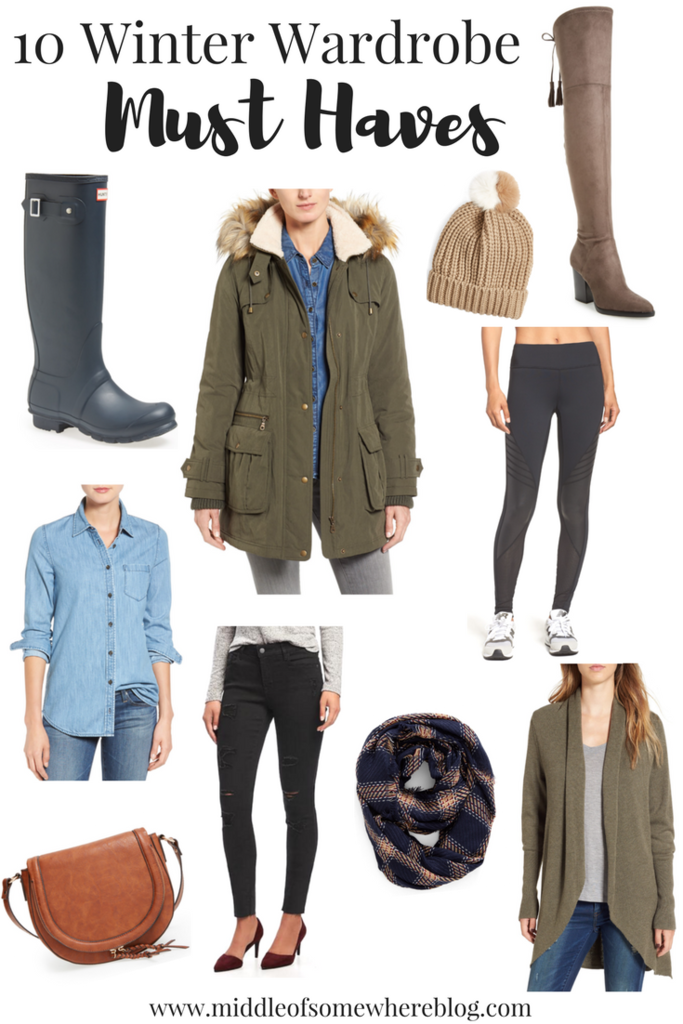 P.S. Don't forget to come share your favorite outfit post for
The Weekly Style Edit link up
!