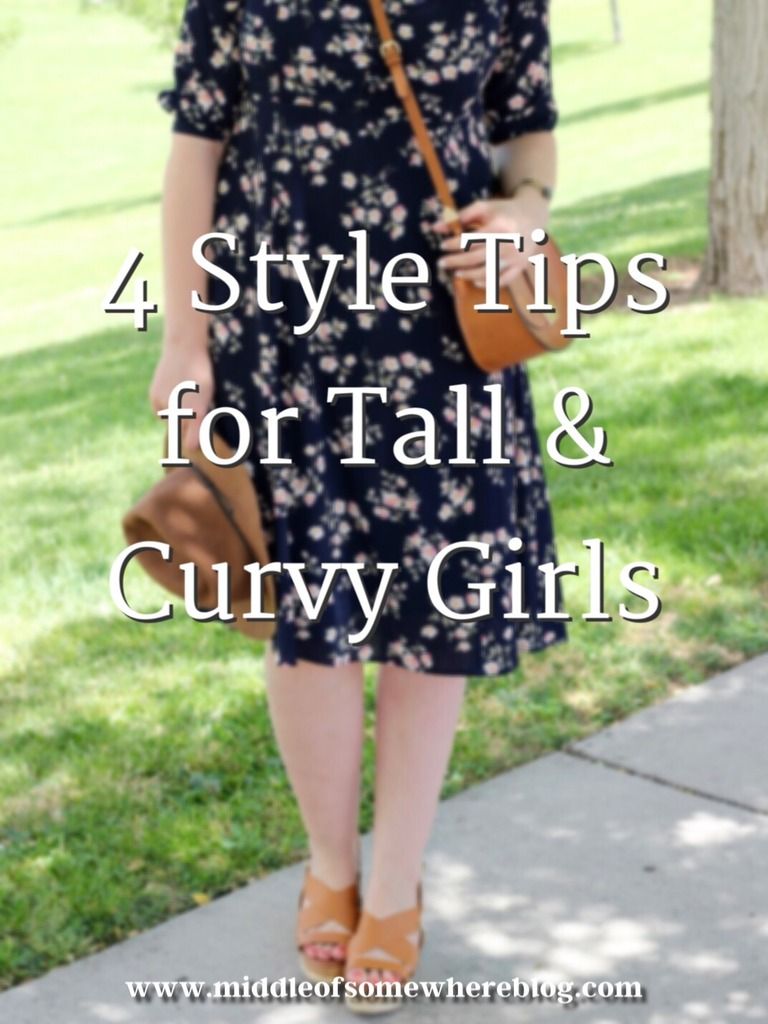 I would definitely say my style has changed since having a baby, and I have a few more curves now than I did before! I have always considered myself to be curvy, even before I got pregnant and had a baby. My size in clothing has ranged from a 6 to a 12 for as long as I can remember, and I definitely have never been a size 2! I have had my set of challenges throughout the years learning how to dress in a way that is flattering not only for a large bust, but also wide hips and not-so-skinny legs. Also, if you're like me, you are not only curvy, but tall, which can bring about a whole new level of difficulty when getting dressed. I originally wrote this as a guest post in
XO Kerry's Stylish Mama series
, but also wanted to publish here to share some tips that I've learned over the years on dressing your curves.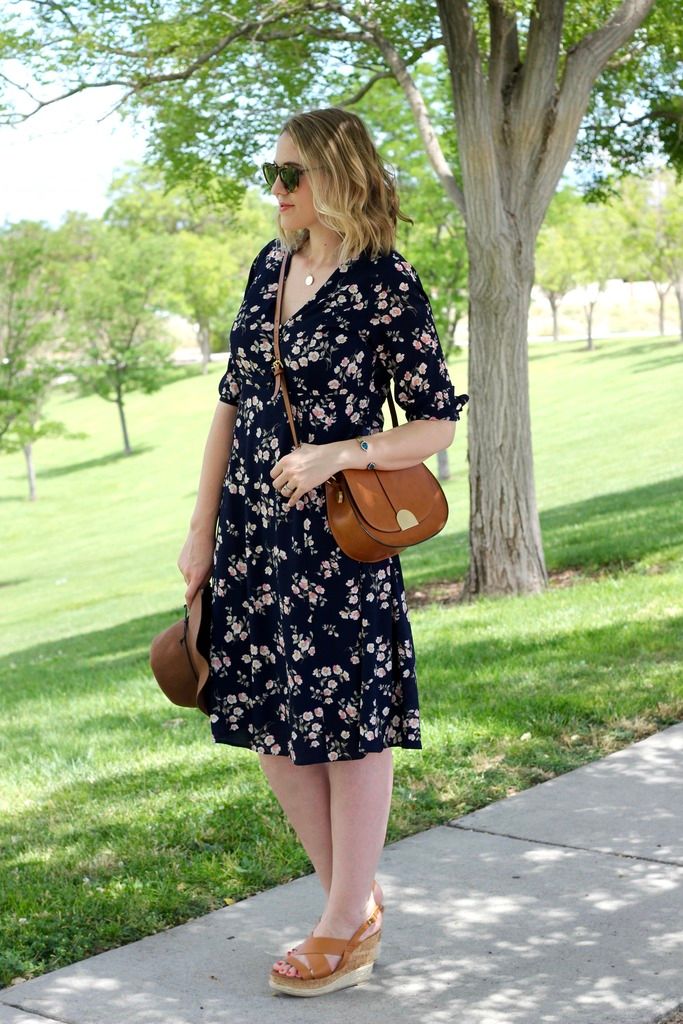 1. Midi dresses for the win
- Midi dresses are pretty much perfect, no matter what height you are. Maxi dresses can be tricky if you're on the shorter or taller end of the spectrum because you run the risk of them being too short or too long. Short dresses don't always work well for us tall girls because they tend to be a little too short, which does not work for me at all. I am clearly on the taller side (I'm about 5'10"), so midi dresses usually hit me right below the knee.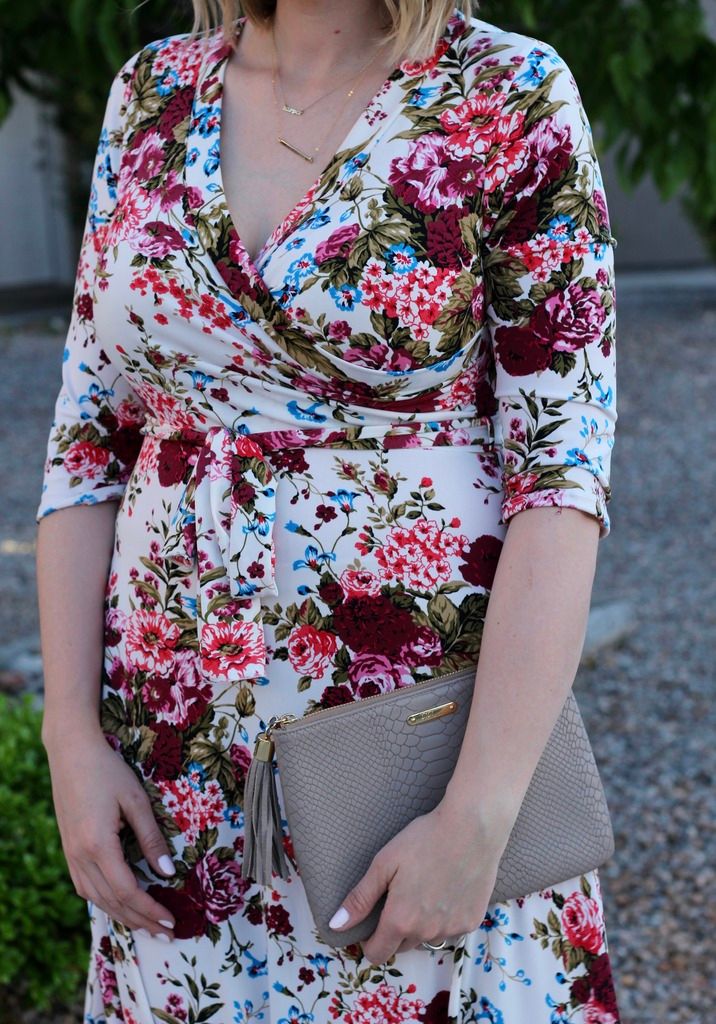 2. Try a wrap dress with a bold print
- It's no surprise that a wrap dress can be one of the most flattering cuts for any woman, no matter what size you are. I love the idea of a wrap dress with a bold print, as it creates a slimming effect and helps distribute the focus to the dress as a whole, rather than one specific body part or area. A wrap dress is perfect if you have a larger bust as well (and is also nursing friendly, which is a bonus for me!)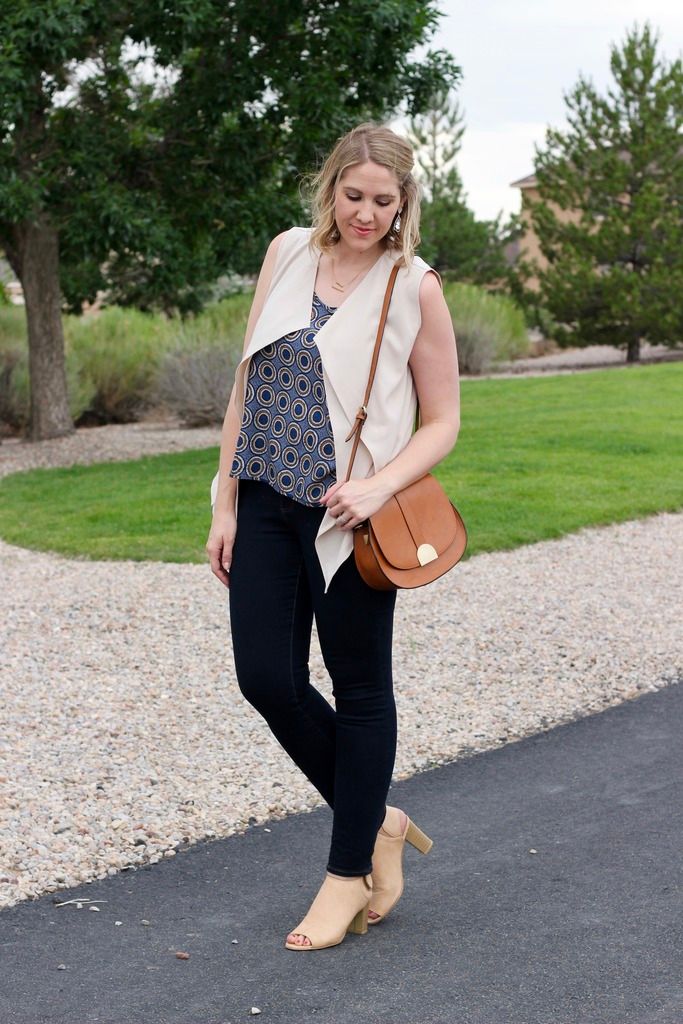 3. Opt for long length denim
-
Old Navy
and
Gap
are my absolute go-to brands when it comes to buying jeans. They are very reasonably priced and are usually on sale. I have found that their tall length is perfect for me, and I love that they also offer curvy styles. I find that a dark wash is typically the most flattering and makes my legs look a lot slimmer than when I wear a lighter wash.
4. Patterns are your new best friend
- I feel like a lot of times when a woman has a large bust or is curvy, she tends to stray away from bold prints and patterns. I think the fear is that it will draw too much attention, however I feel like a great pattern can help draw attention away from any one particular body part. It creates visual interest, and allows you to not have to worry about piling on the accessories!
If you're a fellow tall or curvy girl, what are some of your style tips?