Today I am excited to be joined by Stephanie of
Lookbook Store
to share some great ideas about how to rock a cardigan for fall/winter. Cardigans are perfect for this time of the year because they can keep you warm and cozy all day, and are personally one of my go-to pieces. Although sometimes one may think that they can look frumpy or unpolished, but I've got to tell you - their fashion value is heavenly.Cardigans are actually a really important clothing staples for the season of layering. If you're wondering how to wear them tastefully this season, don't worry because there are numerous possibilities.
Oversized cardigans are one of the most loved sweaters by many stylists. They're very trendy and are perfect as the temperature drops. The downside, though, is that if they're not styled properly, they can make you look sloppy. So, the key is to make sure that the look is balanced. If the top half garment is heavy then it is best to wear something that will provide a slimming effect on your lower half so won't look bulky.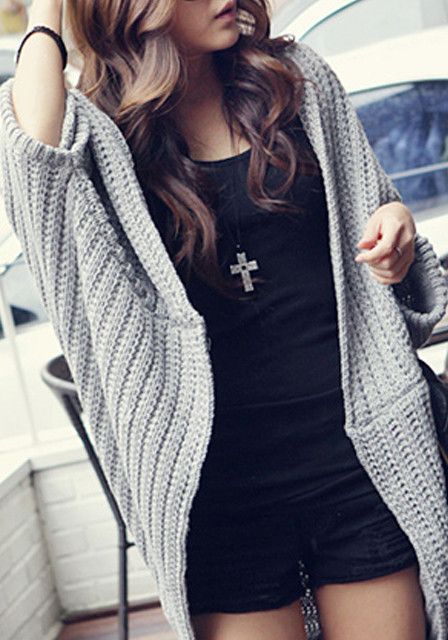 If you want to layer your dress for cold days, choose a short or cropped cardigan. A layered look can be very sleek and pretty. A tip for this type of cardigan would be to make sure that its hemline falls right at your waistline so as not to create a disproportionate look.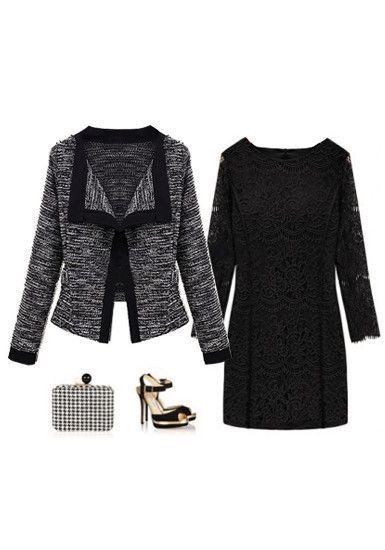 Another type of cardigan that works best with fitted bottoms, such as skinny pants and
leggings
is the drape cardigan. A piece of advice when wearing this type of cardigan would be to attempt to stay away from loose-fitting jeans or skirts because it can create the illusion of a wider bottom half (which most of us try to hard to avoid!)
For a quirky and glamorous vibe, choose cardigans that are long. Don't worry about their hem falling below your knee because they help create a more dramatic effect to your overall look. One of my favorite things about long cardigans is that you can wear them with shorts, short skirts,or dresses, and still maintain a polished look.
See how versatile cardigans are? Even the simplest outfit for the weekend can look stylish in an instant. So, if you're wardrobe misses this type of clothing piece, I must say you need to go ahead and spice it up. Make sure to check out
Lookbook Store
for all of your outerwear needs, and a huge thank you to Stephanie from Lookbook Store for today's post.